Pièce d'actualité n°12 : DU SALE !
, 2019
←
→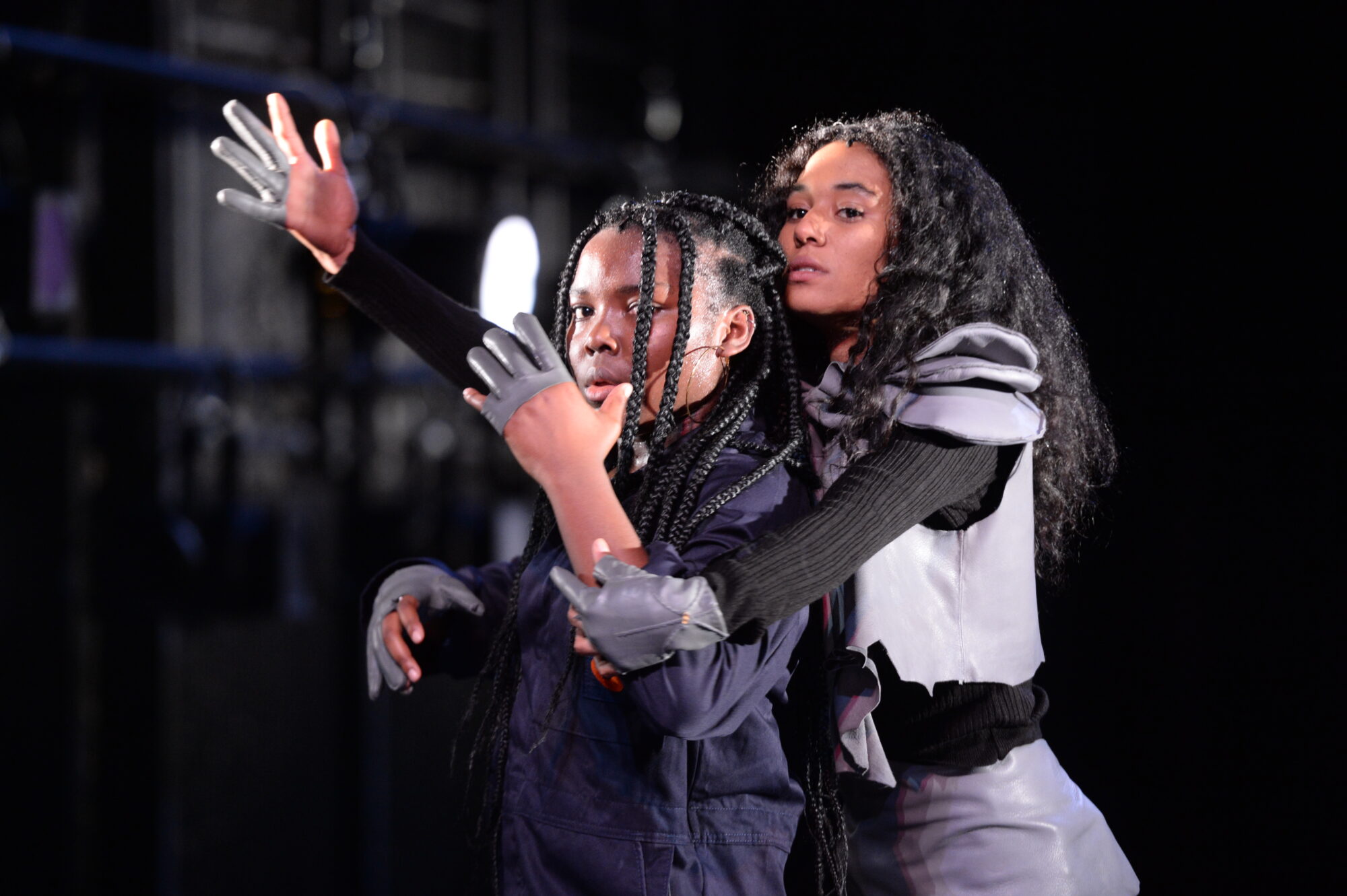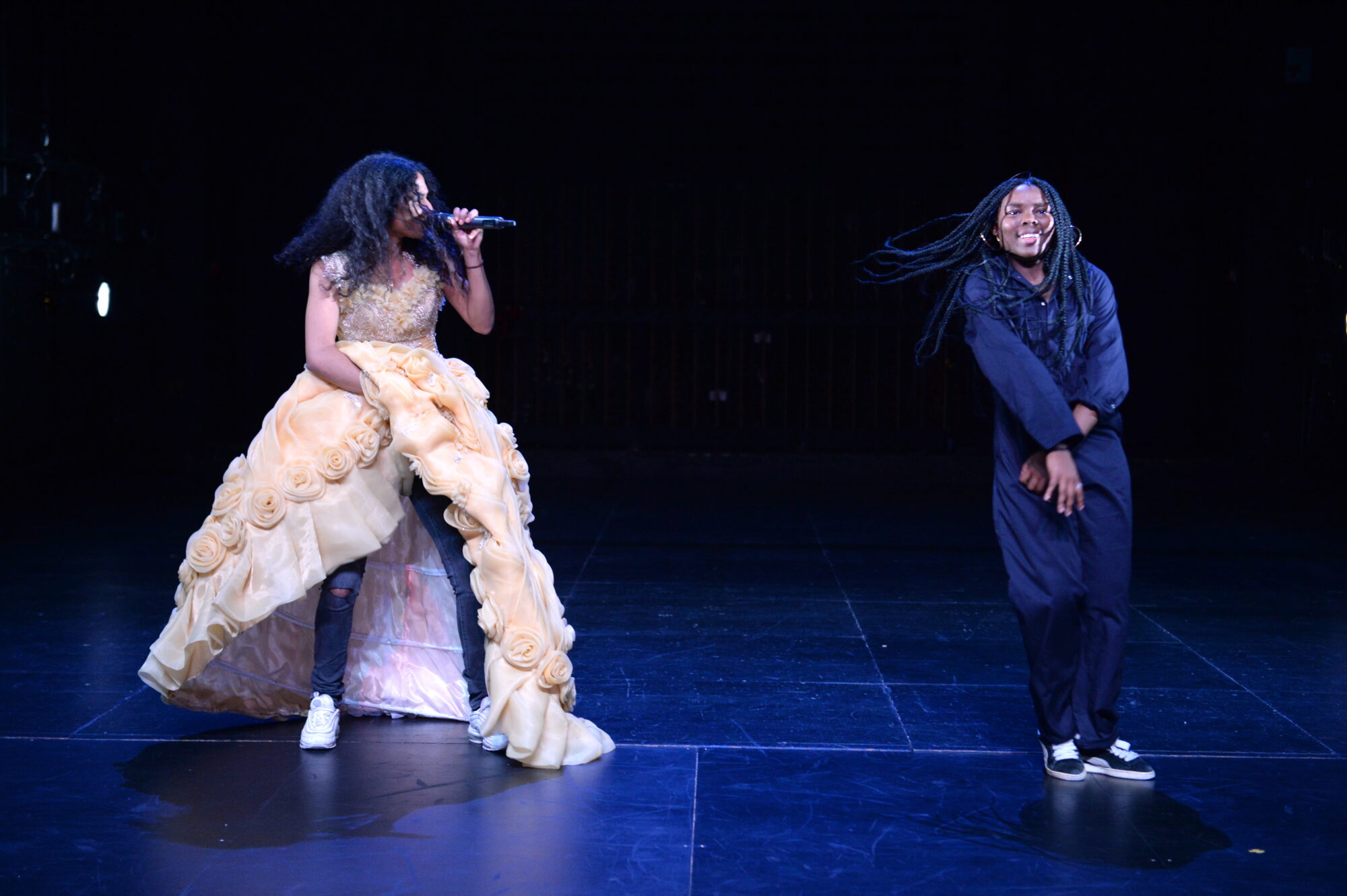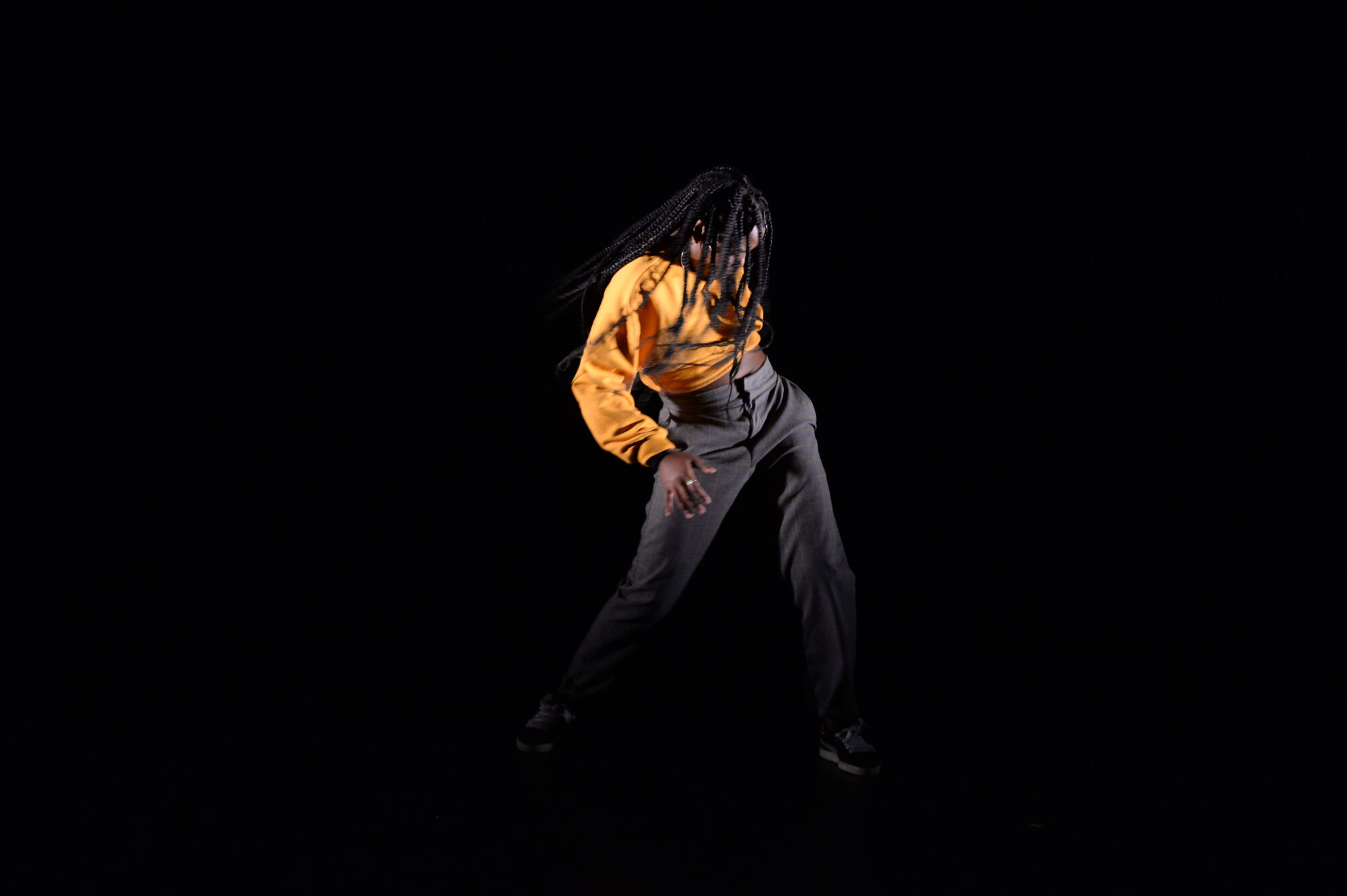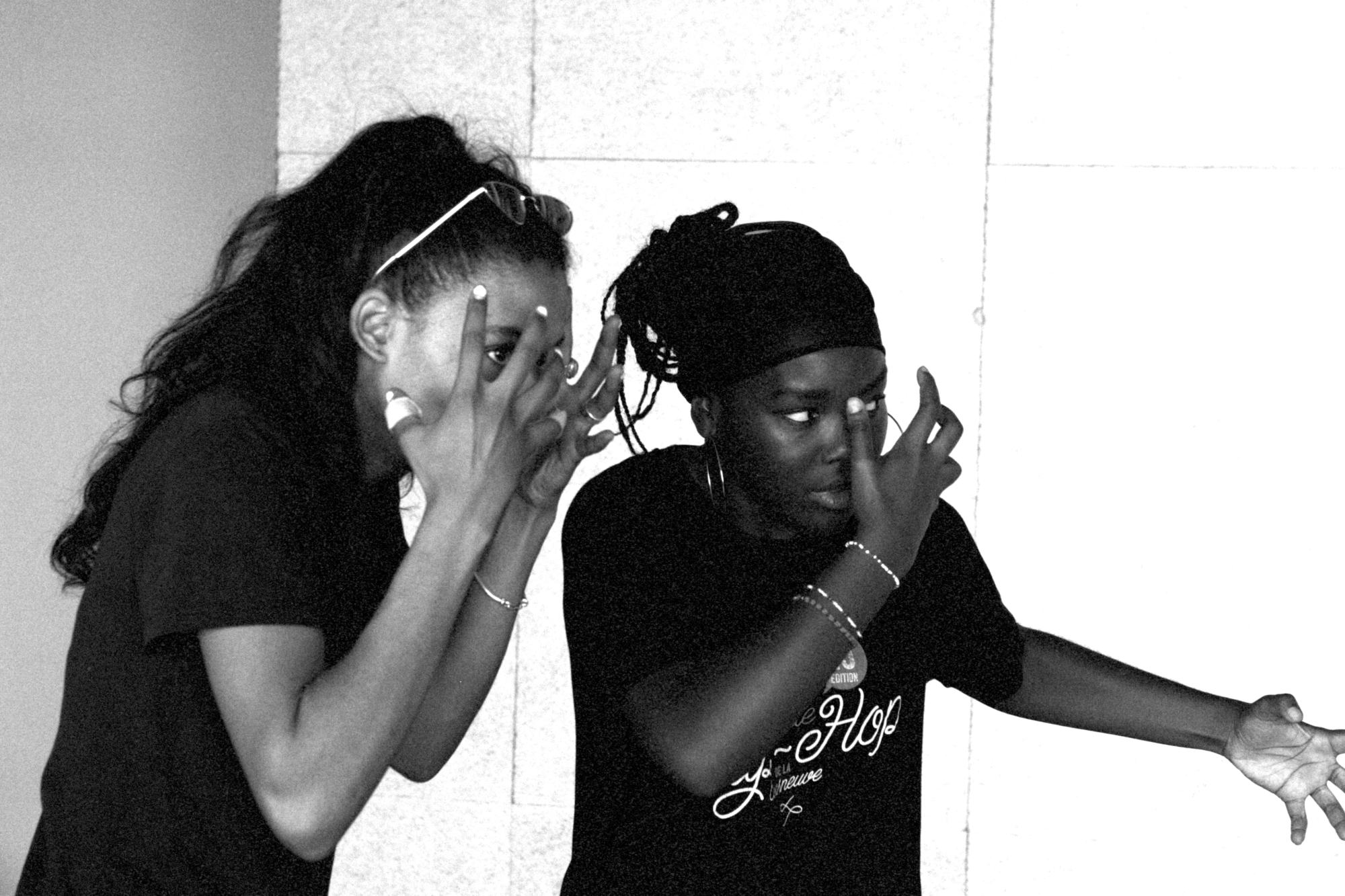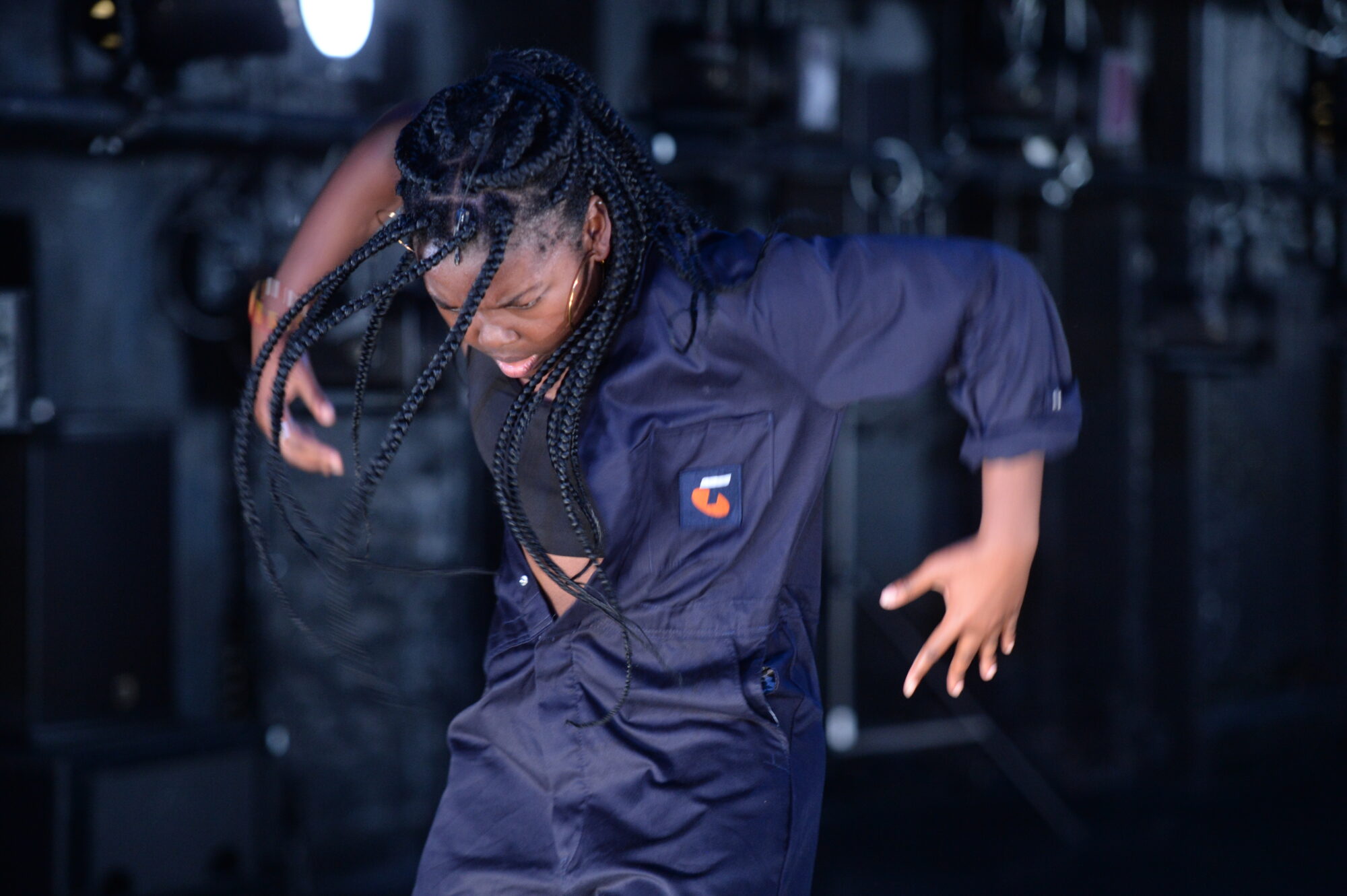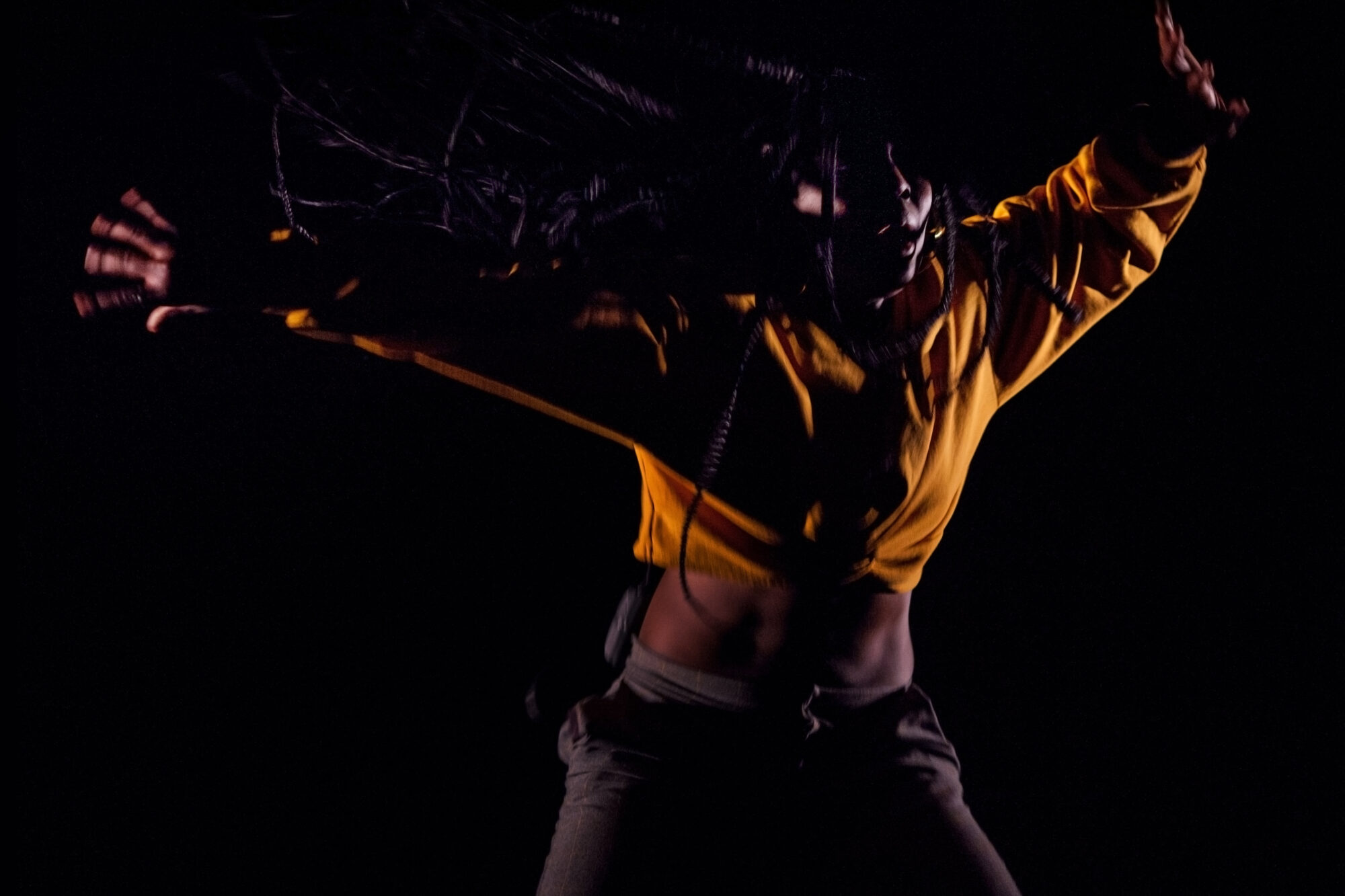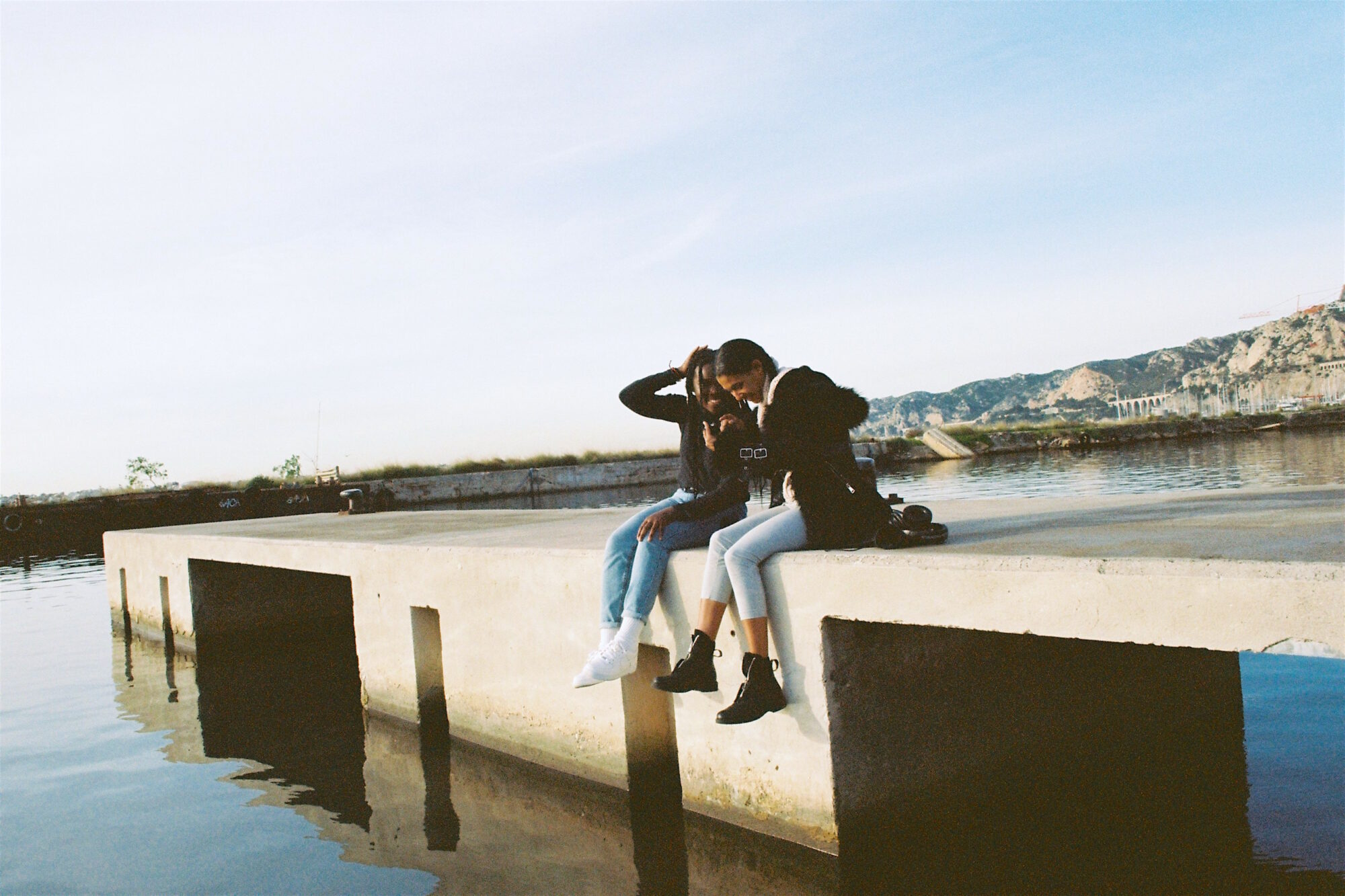 Marion Siéfert's award-winning third theatre production was created in collaboration with the Théâtre de La Commune, a community theatre company in the Parisian suburb of Aubervilliers, one of the poorest communities in France. It is where Siéfert met the dancer Janice Bieleu and the rapper Laëtitia Kerfa, aka Original Laeti, whose complex biographies she brings to the stage in «Du Sale!» (Real Shit!).
The concentrated production tells of harsh realities and tender dreams, of beauty, hope and hunger for life. Rap music and Litefeet dance are combined to stand against stereotypes and prejudices. The two actresses are not forced into line by some artificial directorial concept; this is theatrical self-empowerment, powerful and angry about the conditions they face. At the crossroads between urban culture and theatre, rapper Laetitia Kerfa and dancer Janice Bieleu bring their fears and desires, their dreams and nightmares to life.
1 hour 20 minutes
concept and direction
Marion Siéfert
in collaboration & with
Janice Bieleu und Laëtitia Kerfa aka Original Laeti
rap songs
Original Laeti
artistic collaboration
Matthieu Bareyre
light design
David Pasquier
sound
Patrick Jammes
costumes
Valentine Solé
assistance scenography
Caroline Lionnet
assistance direction
Agnès Claverie
production
La Commune (Aubervilliers)
with the support of Ziferte Productions, Cécile Jeanson / bureau Formart
Marion Siéfert is artiste associée of the Commune centre dramatique national Aubervilliers.
13 — 16 May. 2021
Teatro India – théâtre national de Rome
04 — 07 May. 2021
La Villette – Paris
26 Mar. 2021
Kunstencentrum Vooruit – Gand
09 — 11 Mar. 2021
TAP – scène nationale de Poitiers
16 — 17 Feb. 2021
CDN de Normandie-Rouen
27 Jan. — 05 Feb. 2021
Théâtre Vidy-Lausanne
02 — 03 Dec. 2020
CDCN d'Angers
04 Nov. 2020
La Manufacture – CDCN de Nouvelle-Aquitaine
27 — 28 Aug. 2020
Theaterfestival Basel
27 — 29 May. 2020
Wiener Festwochen – Vienne
27 — 30 Apr. 2020
Théâtre Olympia – CDN de Tours
05 Apr. 2020
Théâtre de Grasse
01 — 02 Apr. 2020
La Soufflerie – scène conventionnée de Rezé
07 — 08 Feb. 2020
Points Communs
28 — 29 Jan. 2020
Théâtre d'Arles
16 — 20 Dec. 2019
La Commune CDN Aubervilliers
29 — 30 Nov. 2019
Les Rencontres à l'échelle – Marseille
16 — 17 Nov. 2019
Staatsschauspiel – Dresden
14 Nov. 2019
Théâtre Sorano – Toulouse
06 — 09 Nov. 2019
Théâtre National de Bretagne – Rennes
08 Oct. 2019
L'Empreinte – scène nationale Brive-Tulle
26 — 27 Sep. 2019
TU de Nantes
05 — 07 Apr. 2019
Théâtre Nanterre-Amandiers
13 — 24 Mar. 2019
La Commune CDN Aubervilliers